Being a Purina Certified Expert Dealer means that we offer a complete line of quality Purina feed products and have knowledgeable associates who care first about our customers, and their animals. Training is a key element for our Certified Expert staff and you can depend on us for Certified Expert advice!
Expert Articles & Advice
June 1, 2014
Even the best-behaved horses can get a little too excited when they're getting turned out. Here are some tips for turning out your horse according to Elizabeth Iliff of Equisearch. com:Leading the horseWhen you're leading your horse, that's all you should be doing.
June 1, 2014
Just like humans, horses will begin to show signs of deterioration as they reach their senior years. We typically define a "senior" horse as one about fifteen to eighteen years old, although you may notice these changes well outside of this age bracket.
Special Offers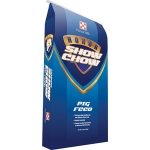 Save $10.00 when you purchase 3 bags of Purina Honor Show Chow Pig, Lamb, Goat, Poultry or Turkey Show Feeds (excludes Purina Honor Show Chow Cattle Products).
Valid 7/01 - 7/31/2014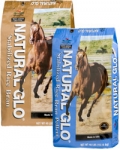 SALE SALE SALE! We are making room for new product!
Purina Equine Videos
New Purina® SuperSport™ Supplement - Proven, Faster Recovery
Quick Contact & Hours
Mon - Sat
9:00 am - 6:00 pm